Whether you are getting in shape, rehabilitating from an injury or chronic pain, training for an athletic competition, improving your movement techniques, or just looking for an interesting new physical challenge,
Pilates is for you.
Complete System of Movement:
Pilates is a complete system of unique, prescribed exercises done in a specific, very particular and purposeful manner on very specialized equipment to massage the body back into uniform development so it can breathe and circulate.
Pilates decompresses your joints and consequently stimulates and improves circulation. This enhanced circulation combined with increased strength, range of motion and more balanced musculature promotes healthy tissue and precise, efficient movement patterns. 
Body Awareness
Lasting relief from pain
Increased energy and stamina
Participation in sports and activities you love
Improved posture
Increased breath capacity
Increased vitality, balance, and strength
Classical Pilates in Santa Fe
Each time you come to a lesson at PilatesBodies, you will be guided through exercises to facilitate the learning of new movement patterns. The more you carry your body awareness into your everyday life, the more success you will have practicing the full expression of human potential.
The mission of PilatesBodies is to empower people to be in control of their own health and wellbeing, and to provide a supportive atmosphere in which they may grow, learn, change, and be nurtured and guided in their process.
We want to give you the power of awareness, the inspiration to improve the way you move and the knowledge so that you can do so in a sustainable and life changing way.
Sessions Offered
Private Sessions
Group Classes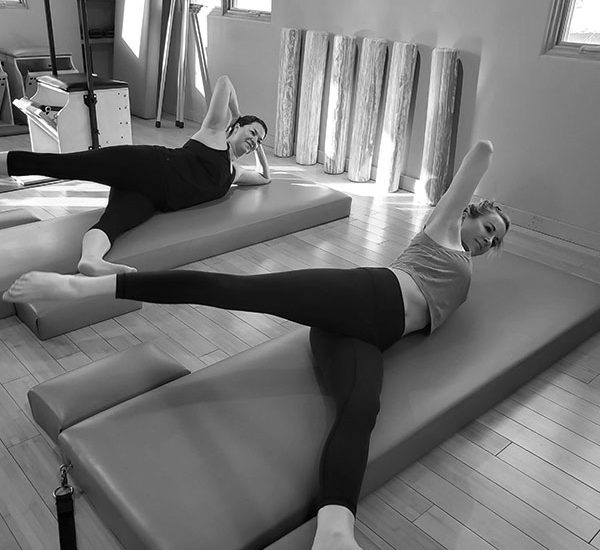 Duet Sessions
"Thirty-one years: that's how long Pilates has been part of my life. And for nearly half of those years, Alicia at PilatesBodies has provided the guidance essential to my Pilates pursuits. Although I liked and benefited from the numerous, prominent California teachers I worked with before moving to Santa Fe in 2005, none could match Alicia and her insightful, effective, close-to-the-source, and kind instruction. Recently, the COVID-19 pandemic has challenged instructors of all sorts. Alicia has gallantly risen to the challenge; she is every bit as effective via ZOOM as she is in the studio."

Rick Beaubien
Start Your Pilates Practice Today
---
tel: 505-466-3380
PilatesBodies
3 Caliente Rd. Suite 4
Santa Fe, NM. 87508